Work
Bloomsburys
We met with what is now Bloomsbury's from the very offset - a father and son team with high aspirations to sell prestige flooring with a real focus on digital technology supported by an ethos of 'bringing the showroom into your home'.
Working in close partnership, with a series of initial face to face meetings we were given a very loose brief / almost a free rein on everything from naming the company, strap lines to logo development, complete with corporate branding and to how it sat within the market place as a high end supplier.
Pixel Play designed everything from the ground up; name, logo, branding, domain names, business stationery/forms, various print collateral, website, vehicle livery and uniforms. We have also implemented social media campaigns across various platforms and maintain their online directories.
Services Provided
Naming
Branding
Design for print
Responsive website design
Digital & social
Spatial
Branding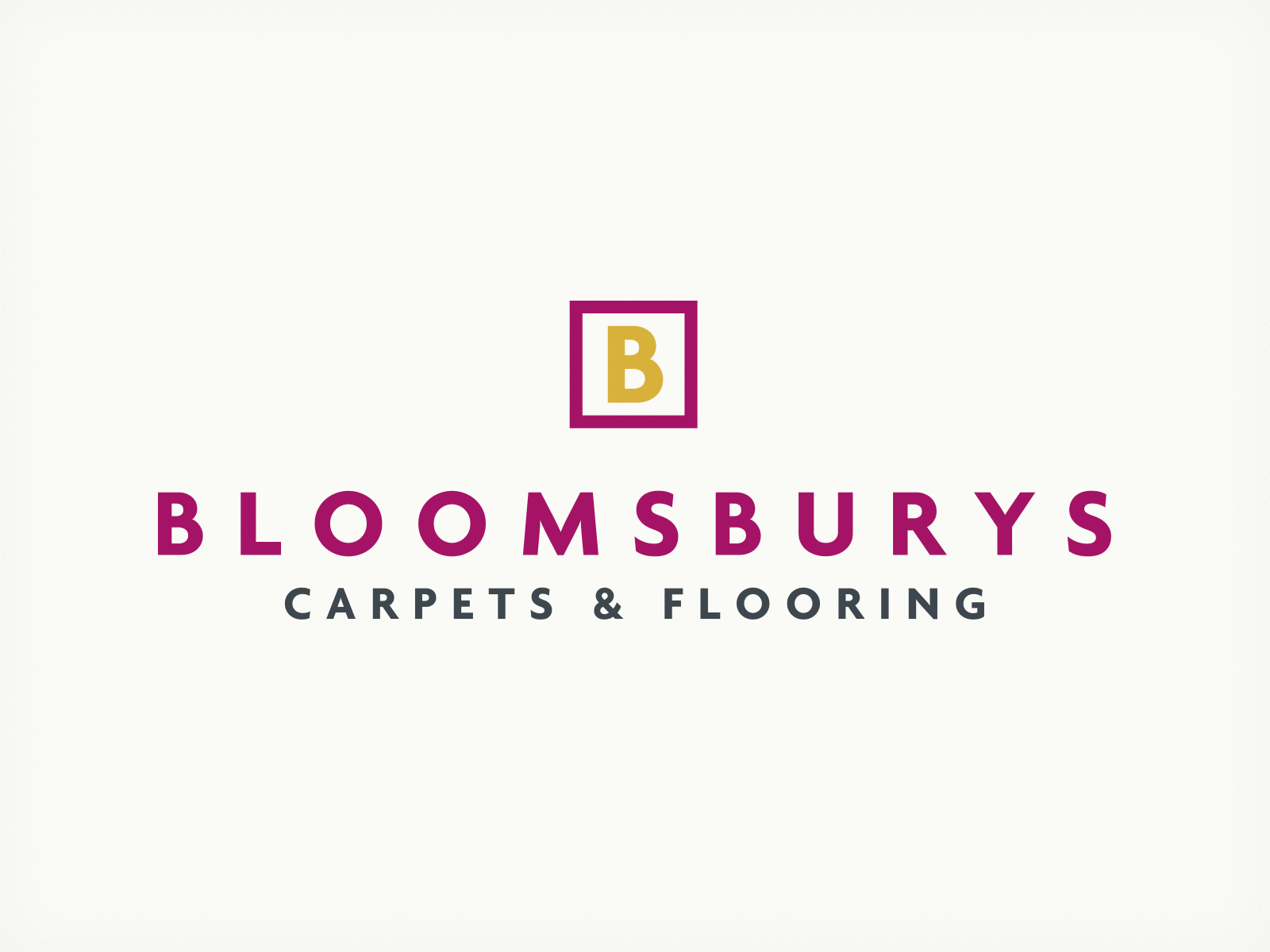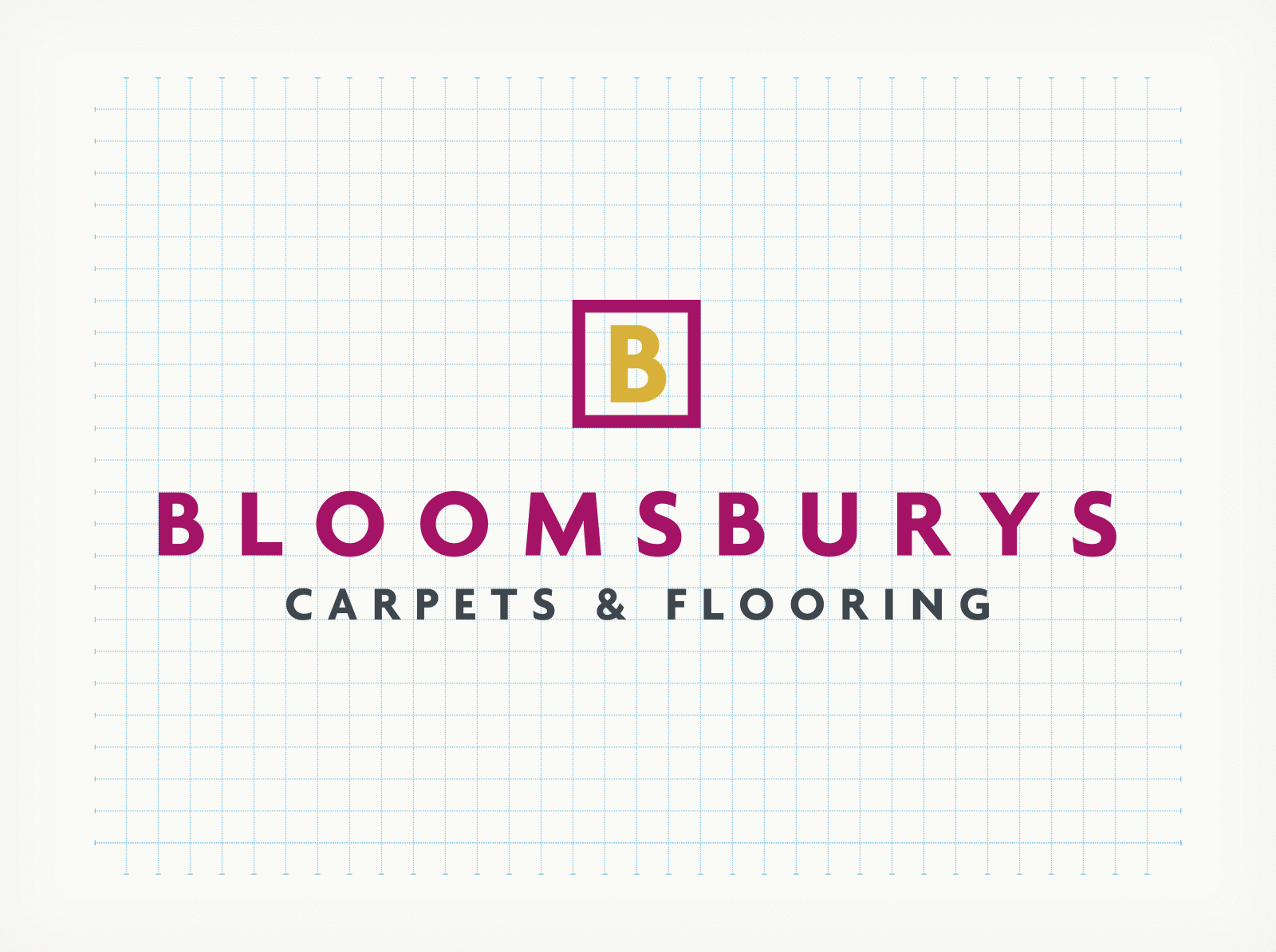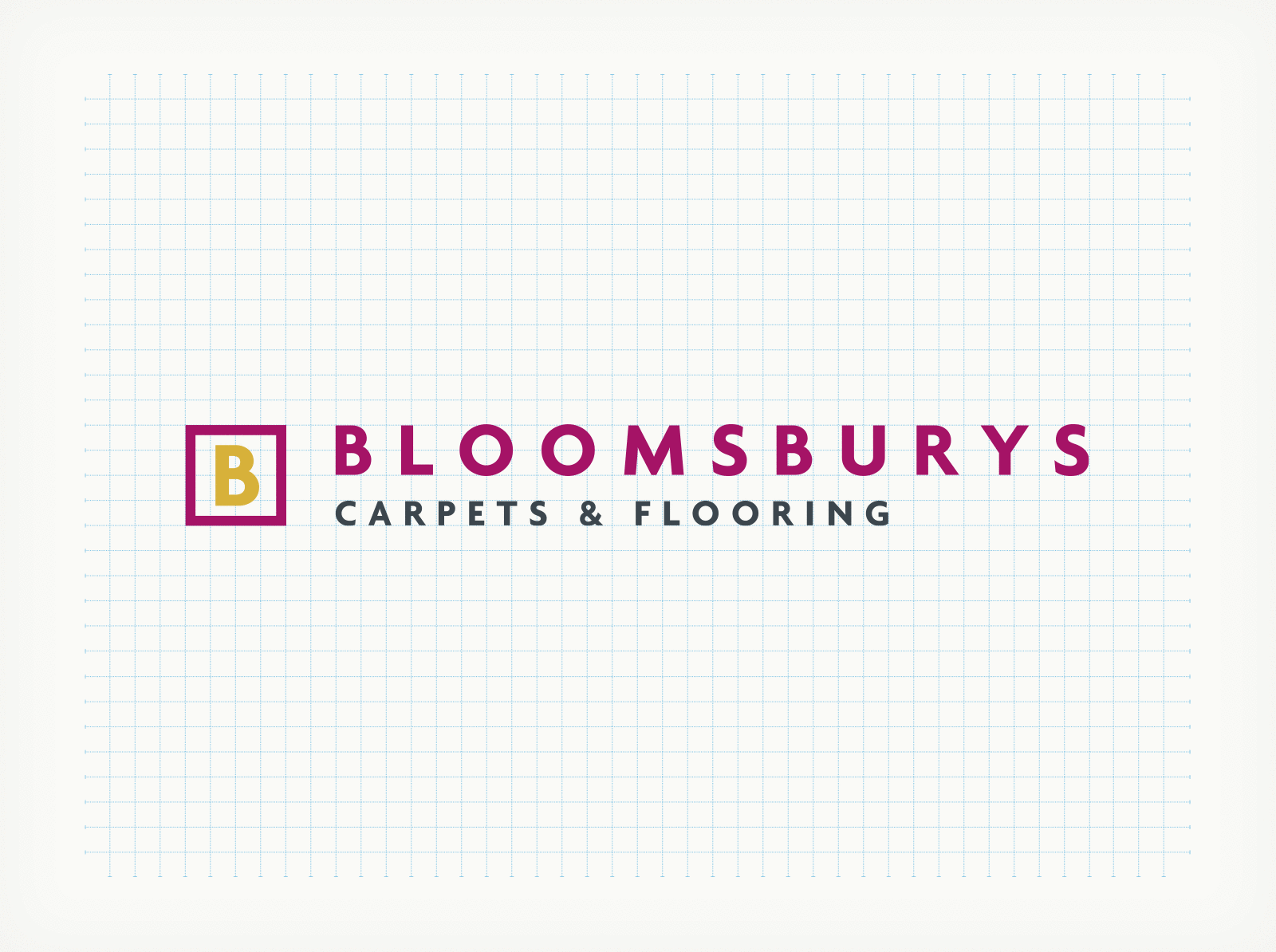 Responsive website design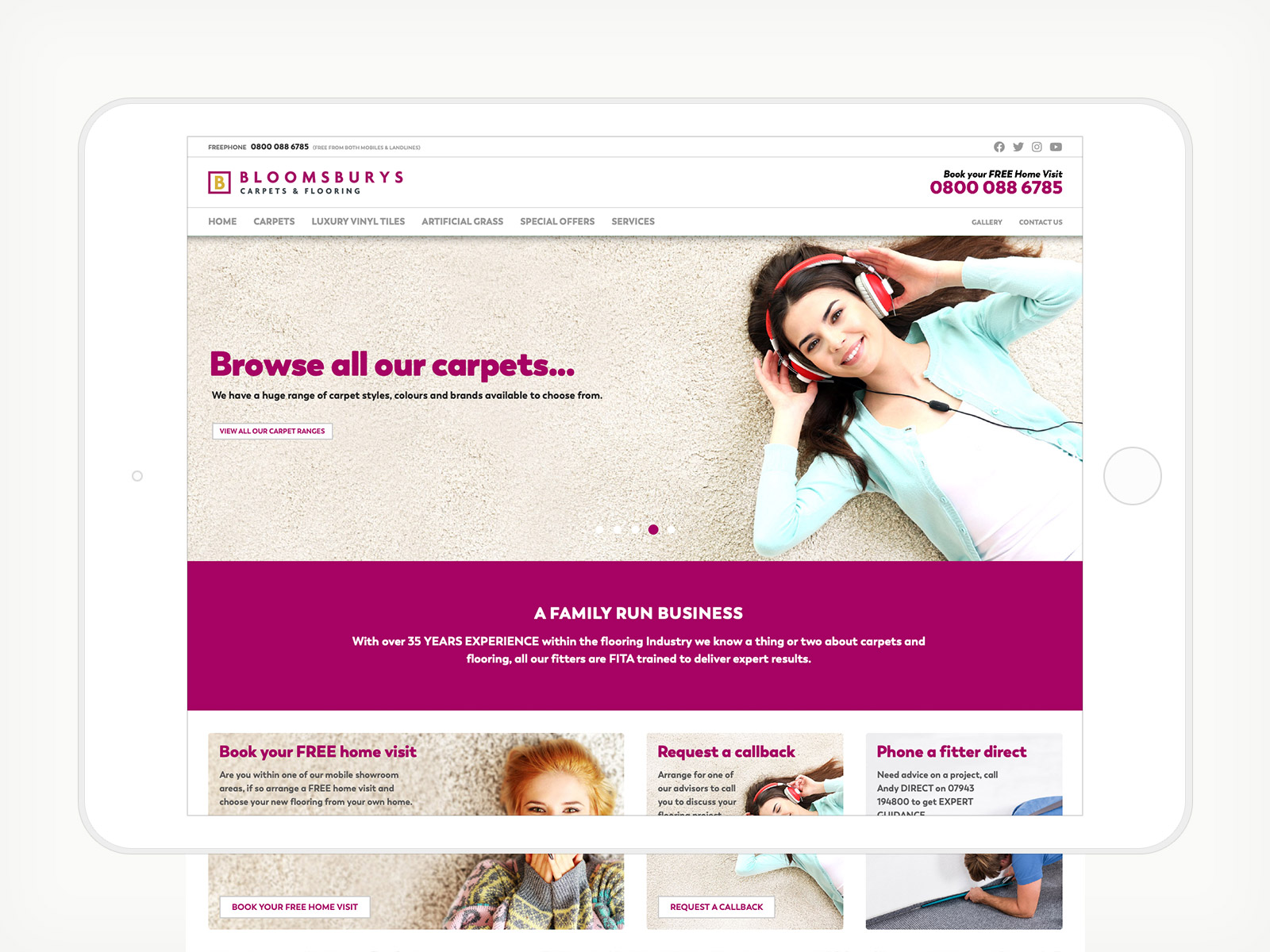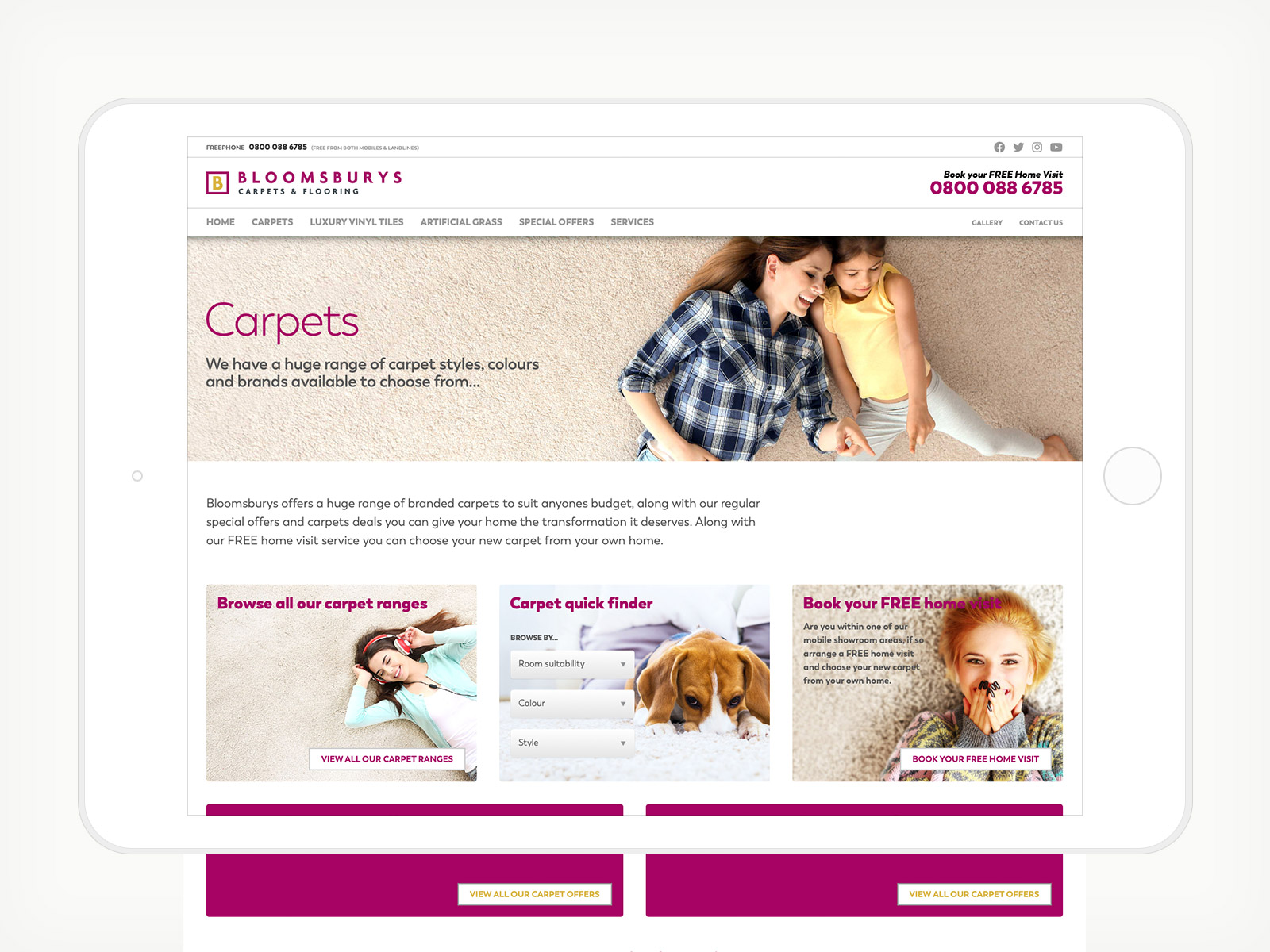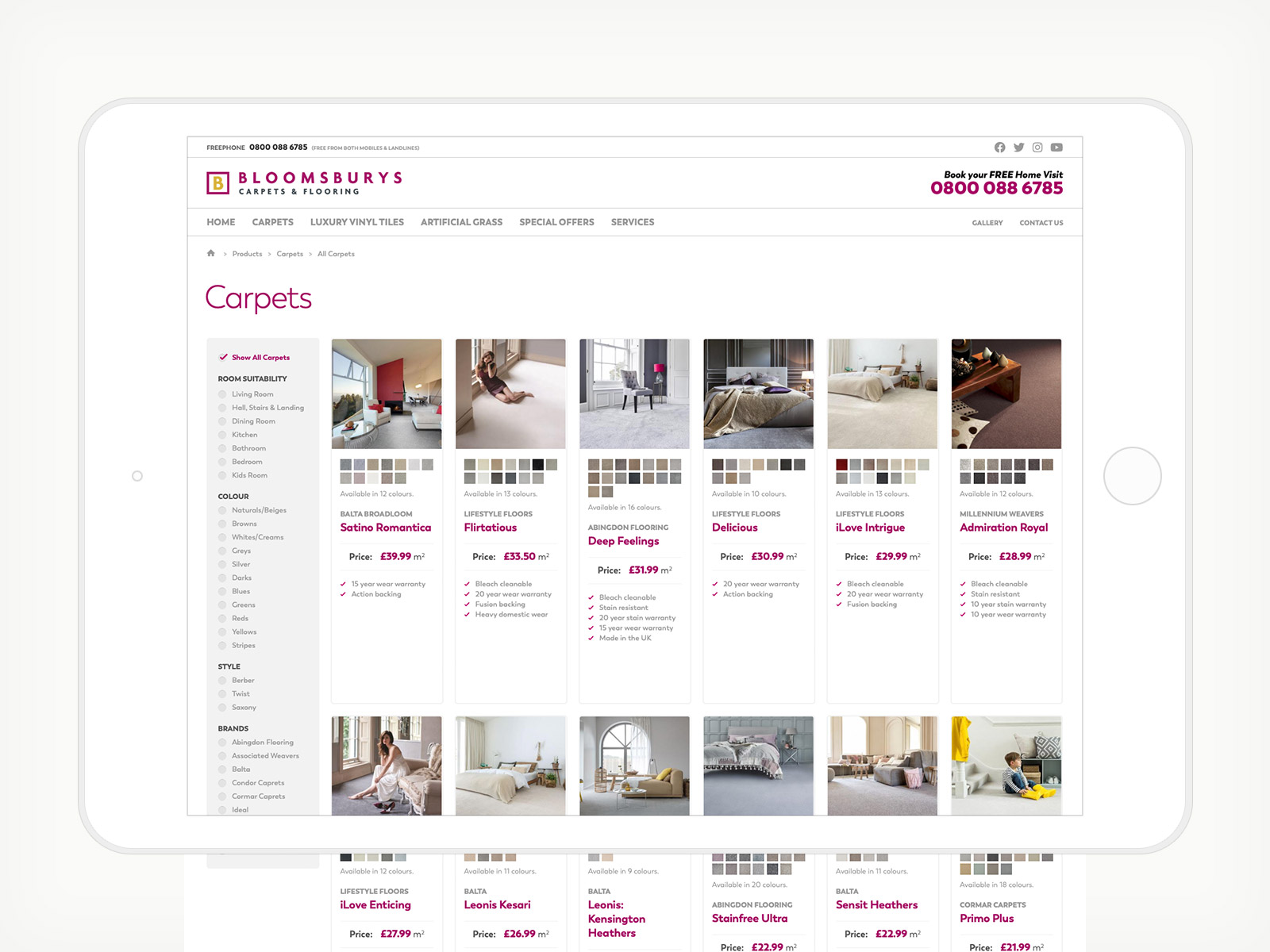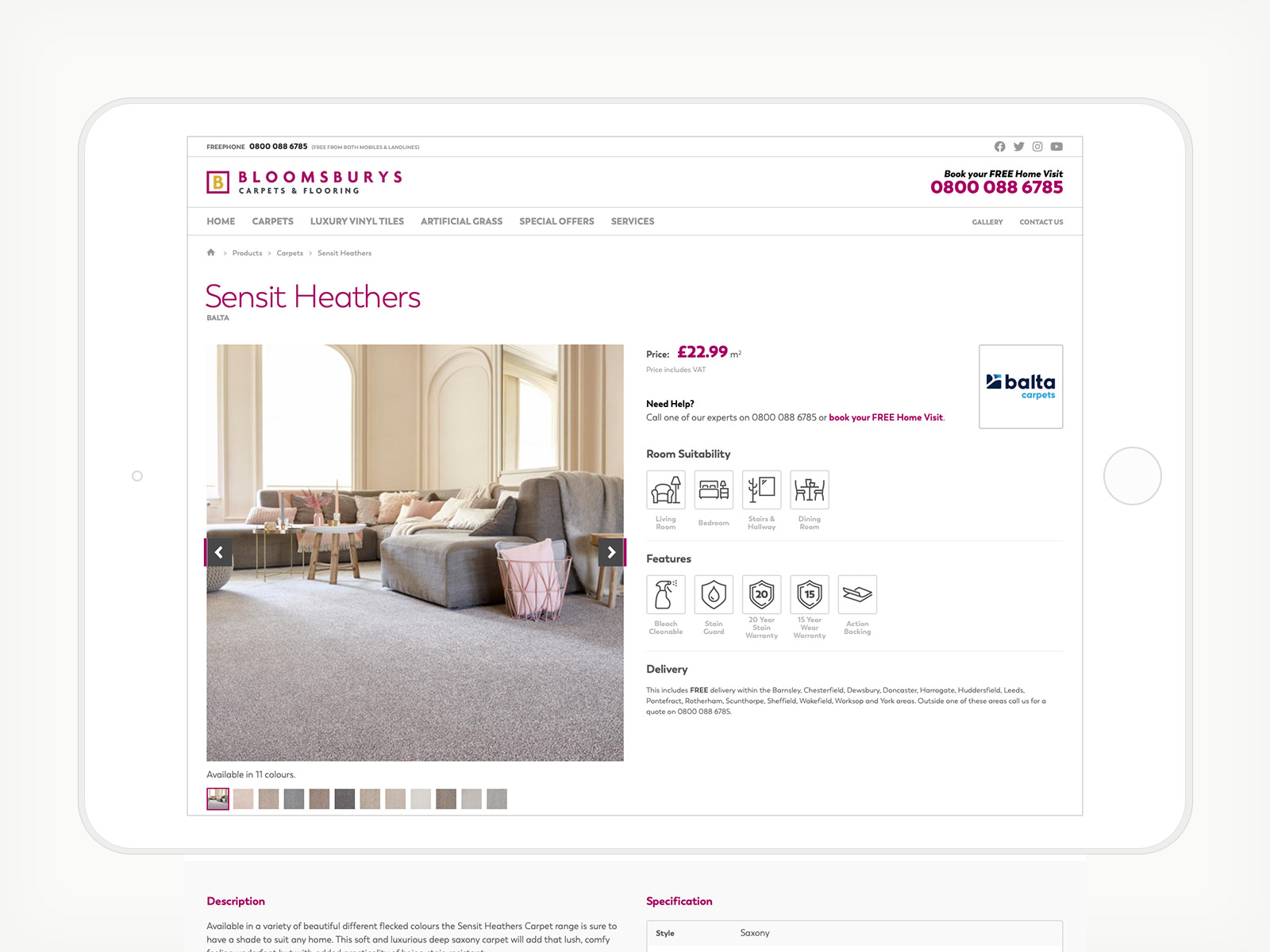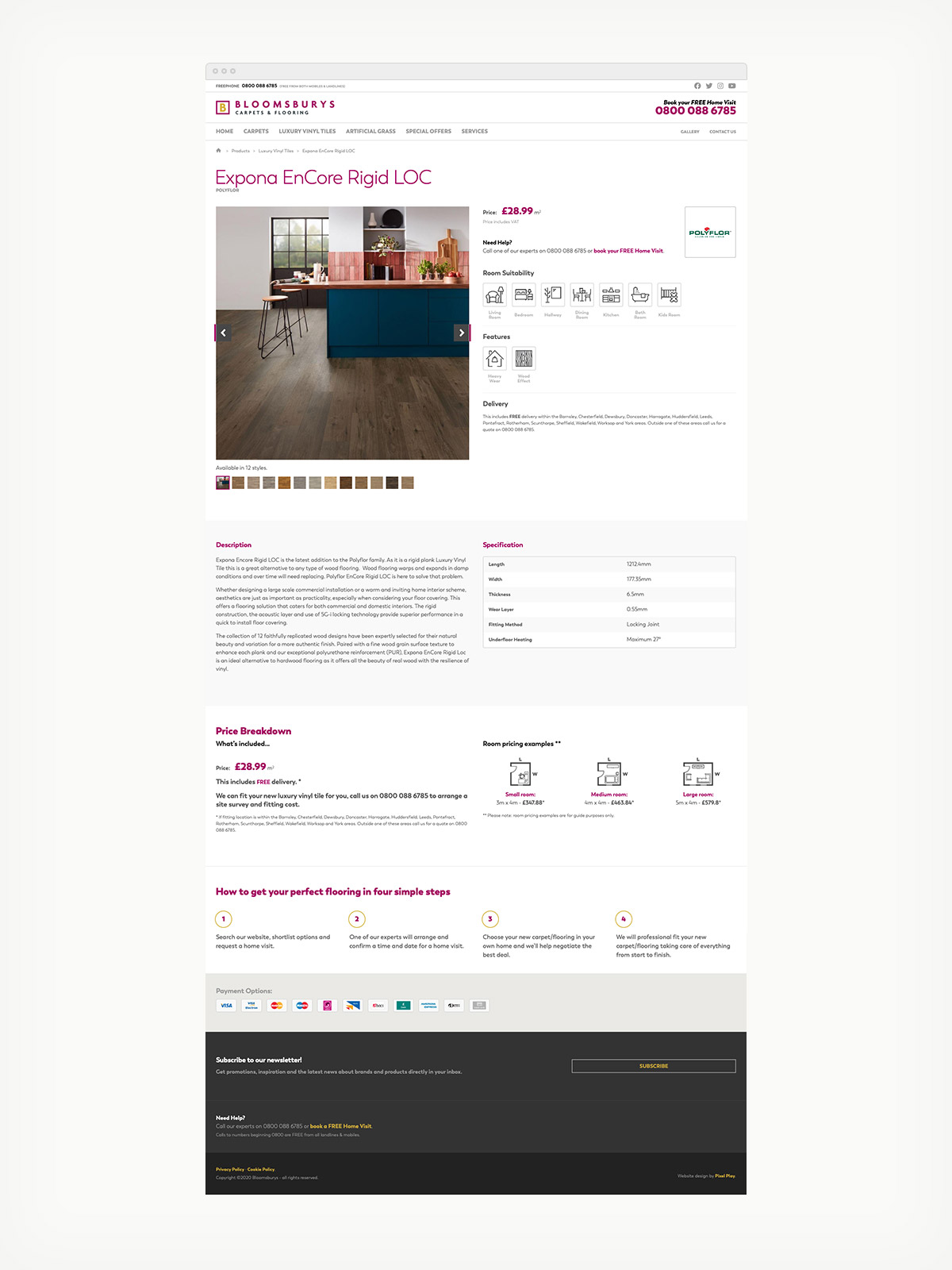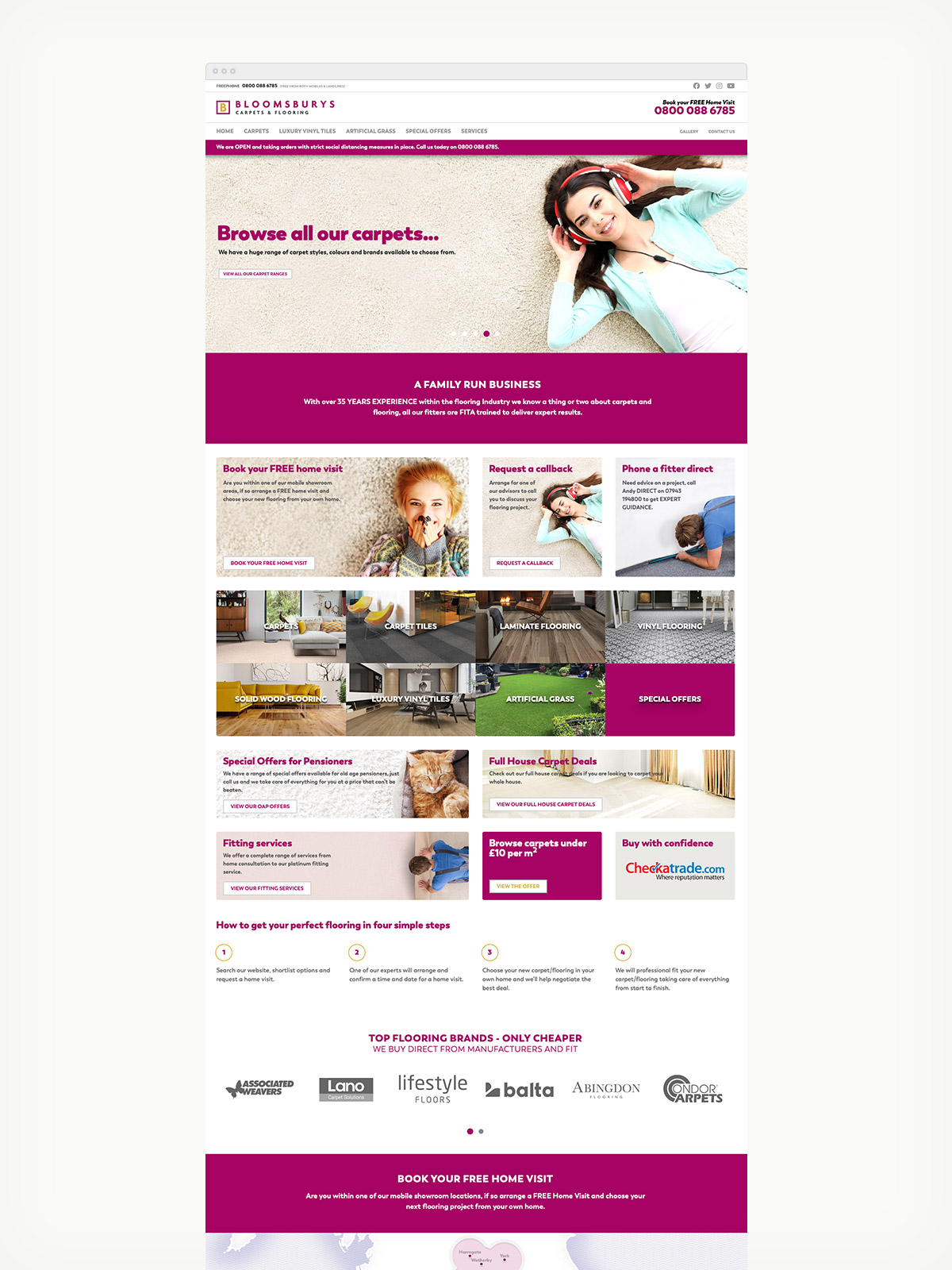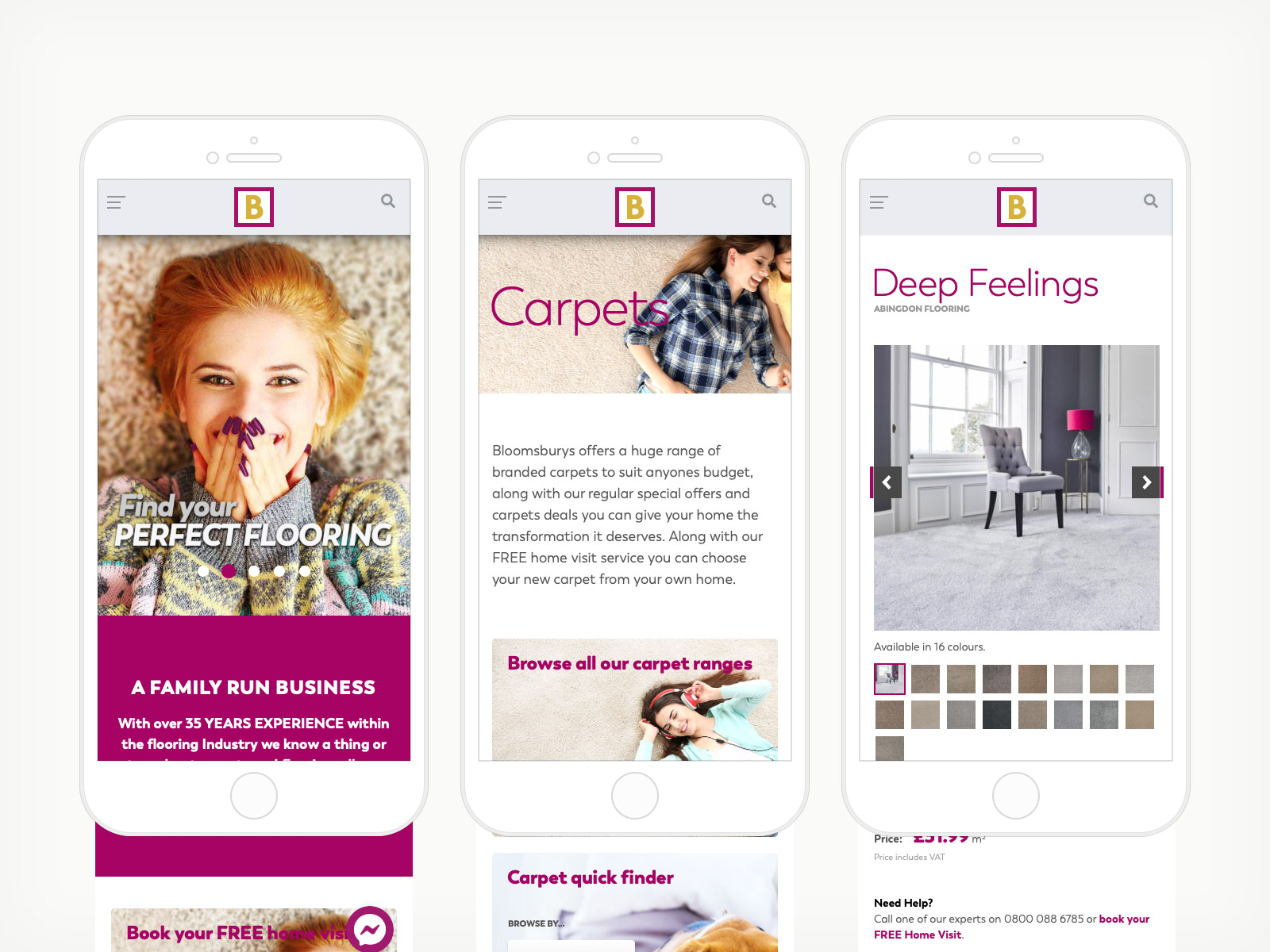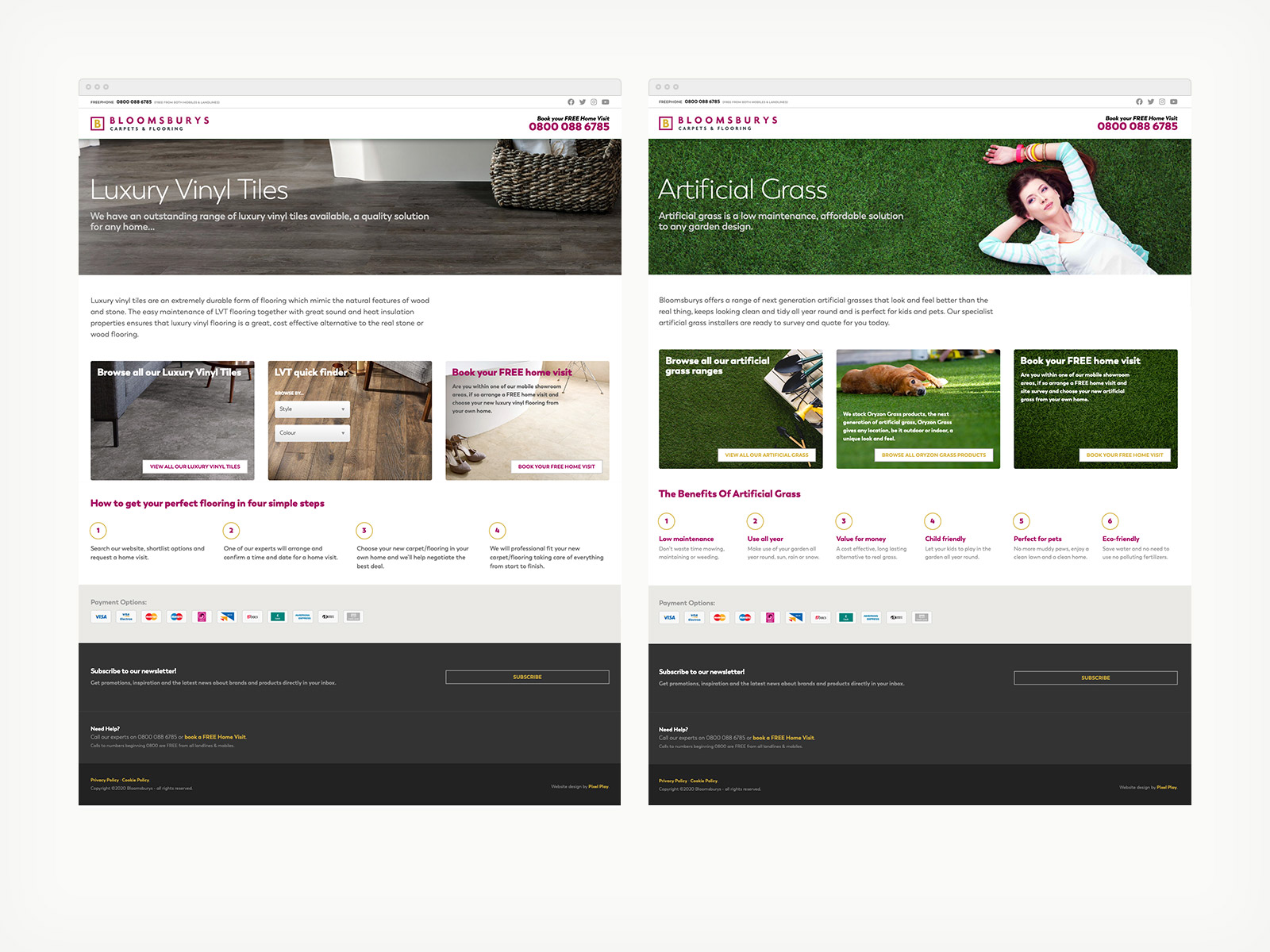 Vehicle livery