Work
Embrace England
Embrace England is a York based company which offers language holidays for German school children, as well as organising long stay educational visits for older students.
We built a responsive website in German, which includes an online booking system with a secure administrator dashboard for tracking and managing bookings.
Services Provided
Design for print
Responsive website design
Admin dashboard
Responsive website design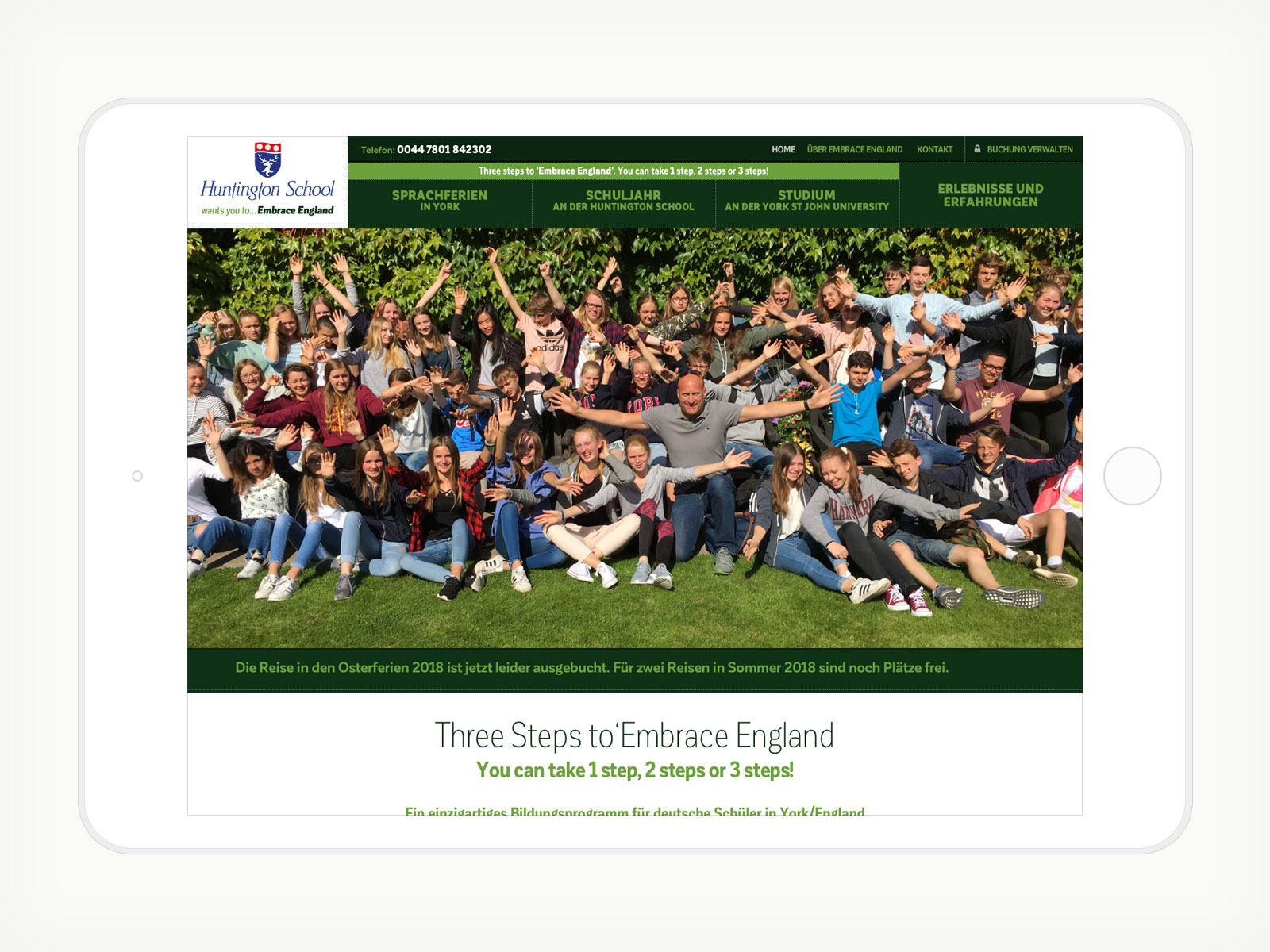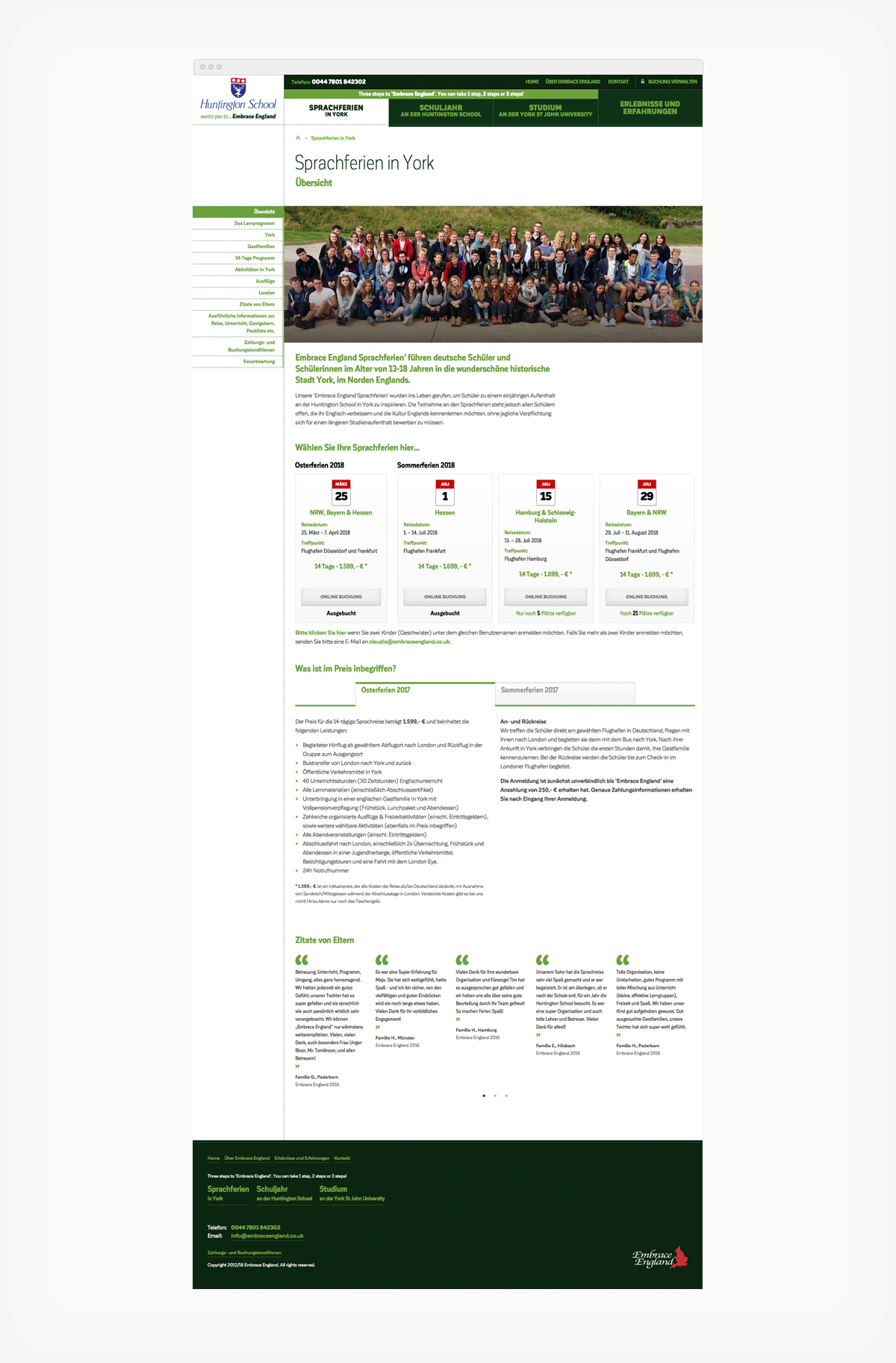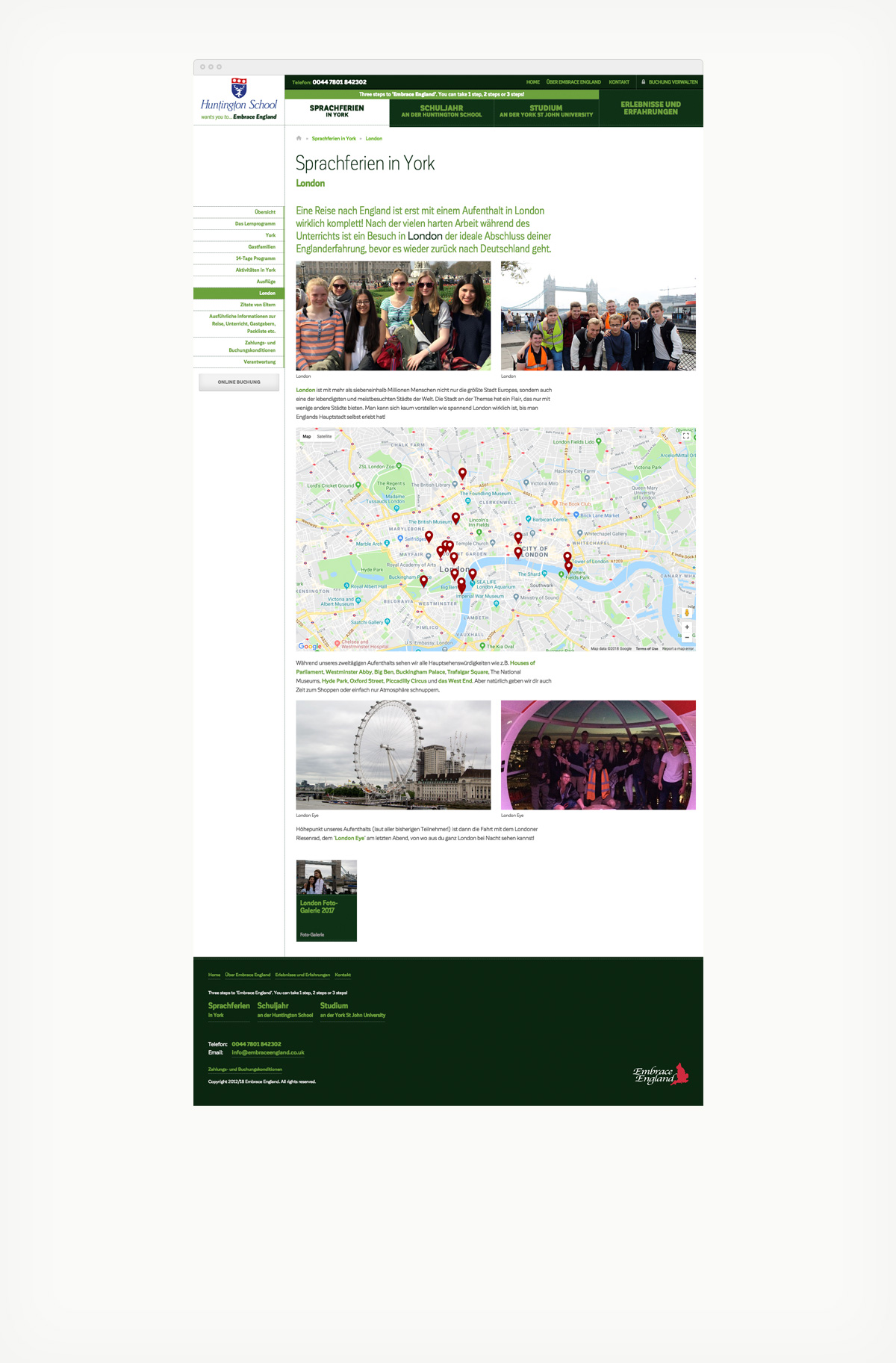 We started 'Embrace England' ten years ago and a critical part of its initial infrastructure was establishing brand design, website and supporting hard copy materials such as brochures, business cards, posters etc. Pixel Play proved to be both cutting edge and highly innovative in establishing these components.
For ourselves, the technical expertise of Pixel Play has known 'no bounds'! When we make complicated bespoke requests for website functionality, the outcome is always the same... the job gets done! Coupled with a client based satisfaction at its core means Pixel Play remains a company we feel privileged to work with and has contributed to our growth and success.
Jim Tomlinson,

MD Embrace England - Language Holidays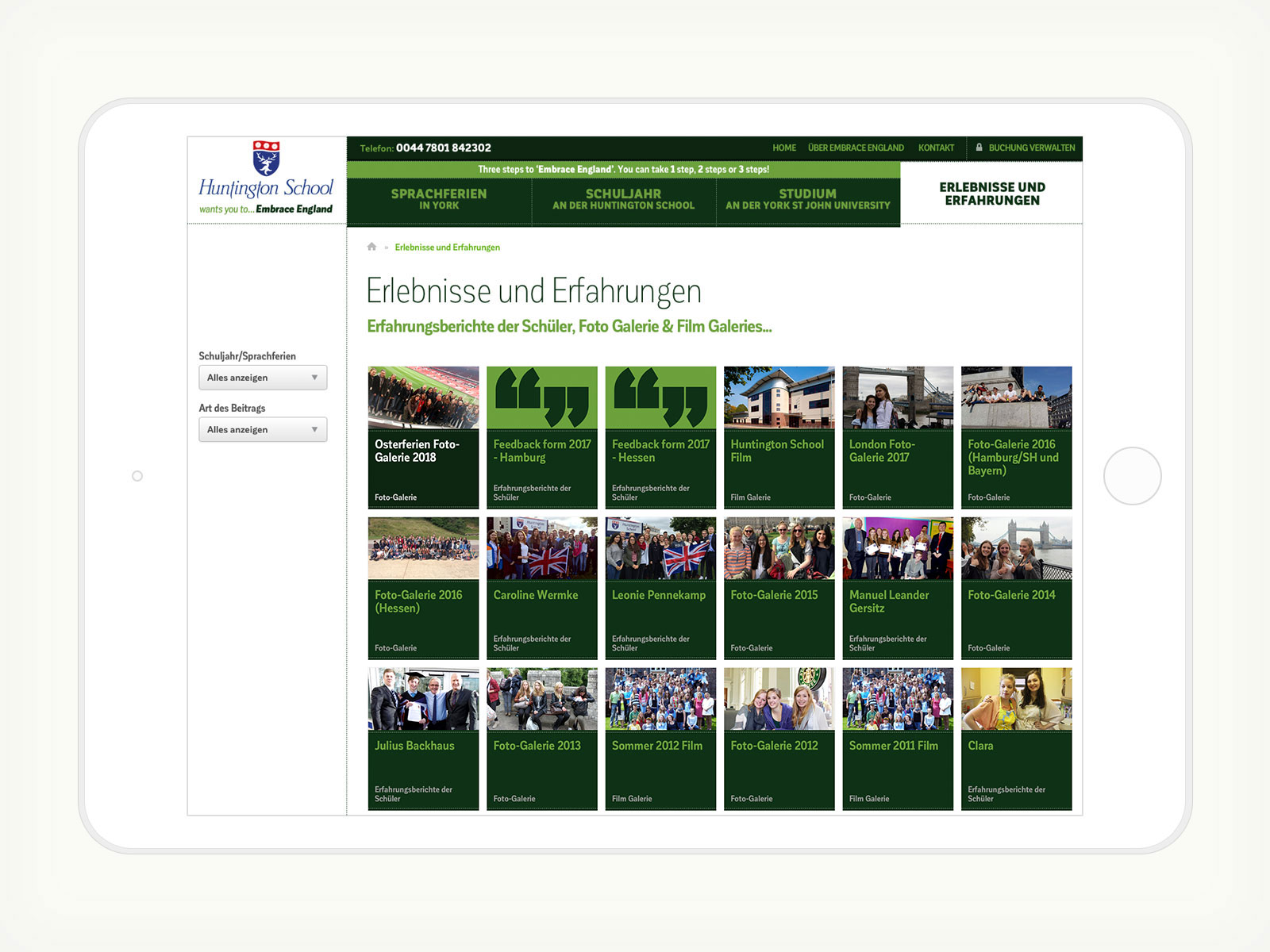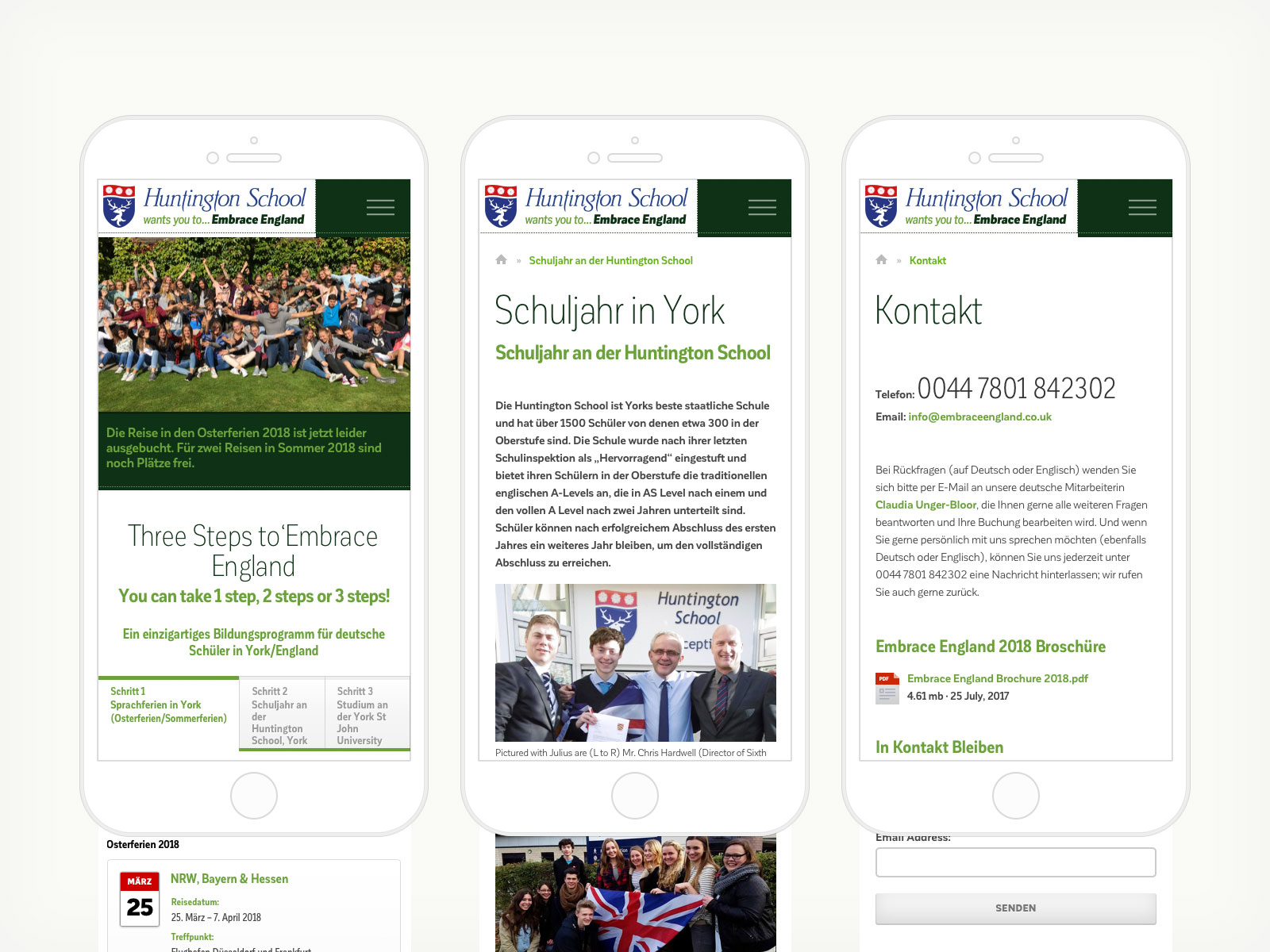 Design for print